School of the Americas Vigil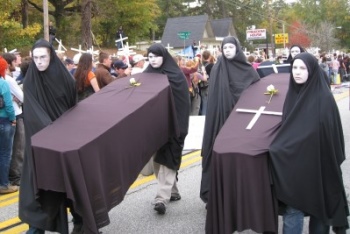 Each November, the weekend before Thanksgiving, members of PeaceRoots gather with 10,000 activists outside the gates of Fort Benning, GA to honor the thousands of torture victims who have died at the hands of military personal from Central America who recieved their training from this facility.
Bonaroo Music Festival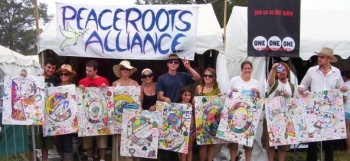 Each June PeaceRoots has a presence at the Bonaroo Music Festival which attracts over 80,000 revelers. Representatives at our booth hand out counter-recruitment literature and engage in festival goers in art projects that stimulate a conversation about pacifism and nonviolence.