This week we lost Stephen Gaskin, who brought us together. Lots of media on him out there right now. We are grieving his loss and celebrating his life at this time. Sharing this one.of many in his honor.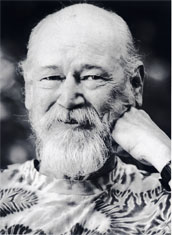 Plenty International / Stephen Gaskin (USA)

"…for caring, sharing and acting with and on behalf of those in need at home and abroad."
PLENTY is an international, non-profit, non-sectarian agency for relief, development, environment, education and human rights. It was founded in 1974 by Stephen Gaskin on the principle that all people are members of the human family and that, if we protect and share the abundance of the earth, there is plenty for everyone.

From 1976 until the end of 1980, PLENTY employed more than 100 American volunteers in projects with the Mayan people of Guatemala – in fields such as primary health care, drinking water systems, soya bean agriculture, food processing and communications technology.

While working with the Mayans in Guatemala, PLENTY gave priority to the strengthening and preservation of indigenous cultures. "We learned to that an amazing degree we shared the values and visions of these precious cultures and that, for us, development was no longer a one-way trip in which we, the privileged, provided help to the underprivileged. We saw that, in truth, it was a fair exchange where every participant had something valuable to give."

In 1978 the PLENTY Ambulance Service was established in the South Bronx, New York, providing free emergency medical care and training to the embattled residents of that sprawling American ghetto. In the same year, a rural village development programme was begun in tiny Lesotho, a country landlocked by South Africa. Then, early in the 1980s, PLENTY founded a free health clinic for Central American refugees in Washington, DC, and undertook small-scale agriculture projects in Jamaica, St Lucia and Dominica in the Caribbean.

Today, PLENTY is involved in soy agriculture and processing training in Liberia, Central America and the Caribbean. It markets the creations of indigenous artisans from around the world through its Indigenous Women's Economic Development Program (IWED) and is engaged in environmental, cultural and legal protection and economic development work with native peoples in the US and Latin America. Two related organisations, PLENTY Canada, founded in 1977, and PLENTY España, founded in 1987, are engaged in similar activities. In 2009 projects were ongoing in Belize, dealing with the Guatemala Spanish-speaking Maya, and the Belizian English-speaking Maya, as well as the Garafuna who are culturally a tribe of Maya, although composed mostly of African runaway slaves.

At The Farm community in Tennessee, PLENTY also has a programme to benefit inner city children, called Kids to the Country.

Stephen Gaskin passed away on July 1st, 2014.